NatKat's Big Brother Season 3
Enchanted
Episode #13 - Oh Canada
Once upon a time, in a house far far away from civilization, 14 strangers were locked up and propelled into a fantasy world like no other. While trying to survive the elements of this house and the game played within its walls, the 14 players have also lost all memory of who they really are and now think they are fairytale characters.
Tonight on NatKat's Big Brother Season 3 - Enchanted, it's go big or go home as we enter the final leg of this race to the finish.
https://www.youtube.com/watch?v=snR56Mm0Mp4
We start off tonight with the first part of the final Head of Household challenge. First, Gaston and Dodger react to Mulan's sass when she left.
Quote :

Gaston's Diary Room



Mulan! I'm dying. Does she not know that this isn't really hurting me at all. In fact, it gives me way more ammo if I make finals. Thanks for that, babe.

Crying hahahahahahaha. AND I THOUGHT THIS SEASON WAS BORING... NOT
Gaston:
"LMFAO. What is she so mad for? She wasn't even here these past few days!"
Dodger:
"You can choke!
LOL!
She'll get over it."
Gaston:
"That's so hilarious to me.
Mulan wrote:

Congrats Gaston on staying safe <3 I would obviously appreciate staying but I understand if you have a solid deal with Narissa. Not going to beg and plead my case but I would be on your side if you were to take me to F2 whereas I am unsure about Narissa.
Guess she didn't take that so well."
Dodger:
"How was it not obvious to her that you and I are working together after I just saved you?"
Gaston:
"When I tell you I am in tears. This is hilarious. Delusional. I can't. HAHAHAHAHAHAHAHAHAHAHAHAHAHAHAHAHAHAHAHAHAHA"
Dodger:
"She's so mad!

I didn't expect this from her."
Gaston:
"I am so confused. Did she think she was playing a masterful game?"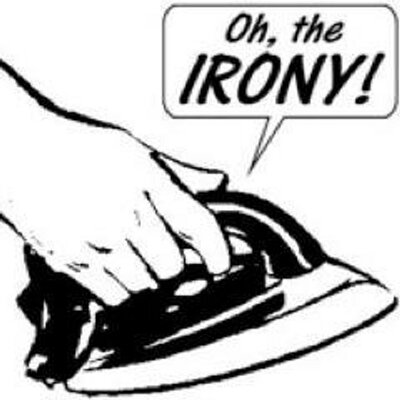 Dodger:
"She had a great social game early on.  Everyone relied on her to some degree.  But then she just gave up.  If you don't show up for 3 challenges in a row and don't respond to messages, what do you expect?
Even if she stays angry, I'm sure Pocahontas and maybe Elsa are angry at me.  Should all even out.

"
Gaston:
"I think Pocahontas and Elsa are more pissed at me than you TBH. These people are nuts. Clearly I made the right move, because if she's acting this way, I wouldn't want her here in F3."
Dodger:
"I completely ignored Pocahontas for her last couple days in the game. She can't be happy with me. And Elsa even said in her farewell that she was upset at me.
This is the game. Some alliance find a strategy that works, while they steam-roll everyone else if the strategy keeps working. Why are people upset about that?"
Gaston:
"LOL I don't know. And as if I would take any advice from a gameplayer like, Mulan. Get real."
Dodger:
"She'll settle down. I'm sure "security" will escort her out if she keeps going. That was just weird. Even Scott Calvin's explosion wasn't that pointed. And seriously, Mulan hasn't even been around and now she's upset about being evicted?"
Gaston:
"Yeah it's a weird and a hilarious mess. I don't entirely understand, because I haven't talked to the girl. I only asked her how she was feeling. Never once did I tell her I was going to keep her. She will taint the jury for sure, but like I said, a win for you is a win for me! I don't think she she seems to understand that notion."
Final Head of Household Part #1 (Colours of The Wind)
For this last challenge, you will play
Spoiler:
.
This is not your normal endurance challenge. This one has a pre determine time limit and focuses more on the person who will have the most points at the end of the challenge. I will not tell you exactly how long but I will say you could be in bed by 11 p.m. EST.
From this post forward (until I tell you the challenge is over), you must post once per every 5 minute interval or you will be disqualified.
Interval 1: 8:00:00-8:04:59
Interval 2: 8:05:00-8:09:59
Interval 3: 8:10:00-8:14:59
ETC
On top of that, every so often (times are also pre determined and already posted in our host area) I will post riddles, questions, tasks or brain teasers. They can be in the form of a riddle, pictures, numbers, words, etc. You want to be the first one to solve it on this thread to receive points (Will tell you how much each are worth).
Once the challenge ends, the person with the most points will win the first part of the final Head of Household and will move straight to part #3 and face off against the part #2 winner..
Rules
- Post on this thread
- Spelling counts
- You can try up to 3 times per "riddle,task,etc"
After a few hours.
Quote :

Queen Narissa's Diary Room



OMG I am so McLovin' pissed my cormputer crashed thismorning. Some asshole hacked it and erased all the operating systems. So now I can only play mobile, like I dont suck at challenges enough already.
Quote :

Gaston's Diary Room



I don't think I really need to win so..: why am I gonna try? Clearly he's like a riddle master. They'll both take me. Like...: hmmm
Quote :

Dodger's Diary Room



I still think that one was unfair.

"My first is a letter often used in texting"

Nowhere does it imply the letter is used alone. "lol" is a text acronym. And "t" is often (twice) used in the word "texting". Nothing about that suggest "k" would be the only right answer. RAGE! <3
Congratulations
Spoiler:
you move on to part 3. Gaston, I will see you and Narissa tomorrow for part 2.
Goood job both of you, I had fun. Now I will go cry about the spider being in my bed and now I have to go to sleep in said bed.
Hugs and kisses
Emma
Gaston:
"Congrats Dodger."
Dodger:
"I've never felt so ashamed of a win. Laughing
Great work Gaston!  This was really close."
Gaston:
"LOL. Great job."
Emma Swan:
"I do have one more thing to post before I go to bed. See you in the main area in a moment"
Gaston:
"ummmm"
Dodger:
"Yeah. Jury announcement."
Gaston:
"Don't bring anyone back, please."
Queen Narissa:
"Congrats Dodger
Good try Gaston"
Gaston:
"Thanks, Narissa.
Emma... Hurry up. I have tinder conversations awaiting my beautiful face. LOL"
It was time for the announcement.
The House of Happy Endings
Most have wondered why no one has been assigned to the jury house. That's because,
Everyone that has been evicted will be on the jury. You heard me, there will be 12 potential vote up for grabs. I will give them 72 hours from closing statements to vote. All votes cast in that time frame will be accepted.
Good luck, 2 of you are about to face them.
Dodger:
"That explains Neal's "lol" when I brought up this possibility."
Gaston:
"
Stoppp. I'd rather you bring someone back, brah."
Emma Swan:
"Mulan is on her way back"
Gaston:
"I hate you so much"
Queen Narissa:
"Lmao"
Gaston:
"Did you just wake up today and say hmmm... how am I going to screw over Gaston today? LMFAO"
Emma Swan:
"It didn't happen today. It's been ongoing all season long if I'm being honest <3"
Gaston:
"I knew it. You filthy A zoo only had a dog on exhibit. It was a shih tzu.."
Emma Swan:
"LMAO I just realized that the zoo thing is a censor. I was wondering wtf Dodger was on earlier but I let it go."
Dodger:
"How could you not remember that one, A zoo only had a dog on exhibit. It was a shih tzu.?"
Gaston:
"All in favor to bring back Mulan say I?"
Queen Narissa:
"Lol"
And now for part 2 of this final Head of Household.
Final Head of Household Part #2 (The Great Detective)
Welcome Gaston and Narissa.
You two will play detective right now. I will post clues
- A murderer
- Weapon
- Location
Your task is to try and figure out the who the where and the with what before the other does.
I will post one clue for each every 2 minutes until one of you gets the right answer. You will post your guesses in your Diary room but you will have to come on here and post "The Great Detective is me" on this thread when you make a guess so I can stop and go check. I will not check unless you post that.
Rules
- Spelling counts
- Guess in your diary room but let me know here when you guess using the words mentioned above
- You can guess more than once overall, but you can only guess once per clue
- You have to get all 3 right in the same post to win
- You have to be the first to get all 3 right in the same post to win
Murder


A call comes in, a murder has just happened and Peter Pan was found dead. You have to figure out who did it, what they used and where the murder happened. All you know is that his body was found on the US/Canada boarder but it's not where he was killed.


Clues

On the body you notice some Canadian Money
On the body you notice a stab wound
Near the body, you notice a pair of tiny glasses
After a long time and many guesses, many clues, and going around in circles.
Clues
Someone got it
It was Jiminy Cricket, with a spoon at the CN Tower.
Congratulations
Spoiler:
You will be going up against Dodger in 15 minutes for the final round
Spoiler:
Dodger:
"Congrats Gaston!
Sounds like you were close Narissa. Great job. I was following along with you guys. That was hard."
Gaston:
"Wow good effort, Narissa!"
Queen Narissa:
"Good luck guys
Yeah I dont know much about Canada"
Dodger:
"I often forget Canada even exists, like a normal person would."
We wasted no time and went straight to the 3rd and final round to crown the final Head of Household of the season. That person would be guaranteed a spot in finals and also cast the last vote to evict.
Final Head of Household Part #3 (Dear Diary)  
For this challenge, we will take a trip into the jurors Diary Rooms.
Each round, I will show you a quote  and you must tell me who said it. You will be given 4 options.
Rules
- You can only submit once per round
- You answer with the letter
- You answer on this thread
- If you both get it right, it will go to the person who got it the fastest
- First to 3 points will win the final Head of Household and secure a spot in finals.
Questions?
First up at 10:35
Gaston:
"Good luck, Dodger!"
Dodger:
"Good luck Gaston!"
Some time later.
Winner
The answer is B
Which means that
Spoiler:
You are the official final Head of Household. Not only are you now on your way to finals, but you will now choose who will be there with you. Will you choose to go up against Queen Narissa or Gaston? Please post your decision on this thread (I'll give Mulan and them a proper eviction thread tomorrow)
Well done pup, congrats on your win.
Good luck to Narissa and Gaston, love you both
Gaston:
"Congratulations, Dodger"
Dodger:
"No gif? I posted that fire hydrant thing specifically to encourage you guys to use it.

Good game Gaston!"
Queen Narissa:
"Congrats Dodger"
Emma Swan:
"I did this instead of a gif
https://i.imgur.com/0CyNpiW.png"
Queen Narissa:
"LOL did you draw that Emma"
Emma Swan:
"Yes I just did that<3"
Dodger:
"Emma! That is beautiful! I love it so much! Thank you!"
Dodger took a deep breath and stood up to cast his final vote for eviction. This one was especially hard as he had grown to love both Queen N and Gaston.
Eviction Ceremony #12

HOH - Dodger
Nominees - Gaston & Queen Narissa
For one of you, the enchantment ends here.
By a vote of
Spoiler:
Dodger:
"Alright.  This is the big one, so close yet so far.
To take with me to the final 2, I pick
Spoiler:
Which means I vote to evict
Spoiler:
"
We say goodbye to the lovely
Spoiler:
Thank you so much for joining. You surprised me in this game and I was really rooting for you. Great job <3
Queen Narissa:
"




JK
Congrats Gaston
No worries Doger, I have suspected for a while you and Gaston were closer than what you both tried to make me think.
Congrats to both of you and Good luck"
Dodger:
"I figured you suspected that.

You really did play an amazing game."
Gaston:
"Dodger, thank you so much!
Emma thank you for your patience tonight.
Queen Narissa, you are spectacular, as Dodger said. If I didn't have belle, I think I would be more than happy with you. See you on the other side!"
Quote :

Queen Narissa's Diary Room



Well this kinda sucks, lol. Anyways im proud of myself, I stepped out of my comfort zone and made it further than I ever have. Thank you for a wonderful game again.
There you have it, Gaston and Dodger are your final 2. Who will win? Find out next time on NatKat's Big Brother Season 3 - Enchanted.