NatKat's Big Brother Season 3
Enchanted
Episode #10 - Not Even on the Block
Once upon a time, in a house far far away from civilization, 14 strangers were locked up and propelled into a fantasy world like no other. While trying to survive the elements of this house and the game played within its walls, the 14 players have also lost all memory of who they really are and now think they are fairytale characters.
Tonight on NatKat's Big Brother Season 3 - Enchanted, Pocahontas had just left and the house was left in shambles over it. How would it affect the next round. Let's get the show on the road.
https://www.youtube.com/watch?v=snR56Mm0Mp4
Dodger and Elsa were sitting in the kitchen waiting for the announcement that HOH was ready.
Dodger:
"I heard from someone that Mulan and Pocahontas were both targeting you as a back-up because they thought you were close with me. But now I'm hearing differently from Mulan and what she's saying makes sense. So I'm not sure who to believe.
Please don't tell Mulan. It would just make her feel more at risk and I'm not sure she should feel at risk at all right now."
Elsa:
"I won't tell her. Wow so maybe someone is trying to play games with us."
Dodger:
"I'm honestly confused and don't know what to think right now."
A flashback of right before eviction when Mulan and Gaston had a heated discussion about the game.
Mulan:
"Seriously? You put me up? I thought we weren't just allies but friends? And to top it off you don't even message me telling me anything about it?
So I'm going home right?"
Gaston:
"This was NOT the plan! Pocahontas told me she won veto. The plan was suppose to be to take one of you off and backdoor dodger so that he didn't have any time to talk to people and gather votes. Why do you think I went to sleep immediately after?? I thought it was ducking solid! Do you really believe I want two of the people I've been working with being evicted?? I even told Narrissa about this plan! It was set in stone!! Had I known she done so poorly I would have never put you both up!!"
Mulan:
"Ugh, tbh I think you can trust Dodger. I've been speaking with him and his not that bad I think his alone in this game quite a bit.
I know that Pocahontas wants Elsa out though? Why do me you and Elsa not have a room btw?
It wasn't so much that I don't trust/believe you, it was more because I woke up cause I went out last night and saw that I was up for nominations from someone who I thought was a super close ally to me. Then Dodger wins veto and uses it on neither of us, so it just looked like you guys had worked together to split me and Pocahontas up.
It's fine, I'm really not mad it was just a shock. I know that people are talking about this girls alliance but this was made WAY before me and you started getting close. I have been in an awkward situation because I wanted to work with you more than I wanted to work with them etc. I never mentioned you to anyone because you were someone I didn't want people knowing that I was close with.
I knew I could count on you when I needed you later down the line. It's fine though, if I do end up leaving I will really have no hard feelings it's all a big misunderstanding and a lot of that is partially my fault cause I haven't been 100% honest because I was scared.
I wish you nothing but luck in the game <3"
Gaston:
"Girls alliance? To be honest, I hadn't even considered it.
And I can see how this looks like we're working together, but I want him out 100%. No one can beat him if he makes it to the end. I know that. And It's okay if you weren't 100% honest. Sometimes you have to hide certain things from your alliance members... no big deal. As long as you have good intentions, that's all that matters."
Mulan:
"lol. Am I going home? What the hell is going on Gaston? I'm super sad."
Gaston:
"Dude, you're not going home. I want the girls here 100%. I took Queen off to make it seem like you still hate me, which you probably do. Anyway, I wanted another guy up, so that I could pitch to Elsa to keep you. You have to trust me. I know it's hard, but you have to. I set this up this way for multiple reasons. It doesn't make sense, I know, but it makes sense for us in the long run. I don't want you going anywhere."
Mulan:
"Dude? I am not in my warrior costume today. Okay, I trust you, I just need to be updated in your thought process every so often x"
And now, the 9th Head of Household challenge.
Andalasia/Earth Challenge #9 - Will-o'-the-wisp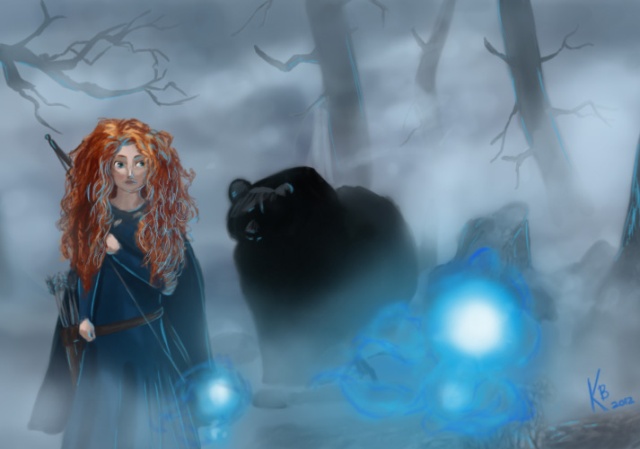 A day where anything can happen. A day I can change my fate.
Merida needs your help! Her mother's a bear and she needs to find the witch to change her back! The only way to do this is the follow the will-o'-the-wisp. Wisps can be very elusive and she's lost it! Your task this evening is to help her find it.
Below you is a numbered grid.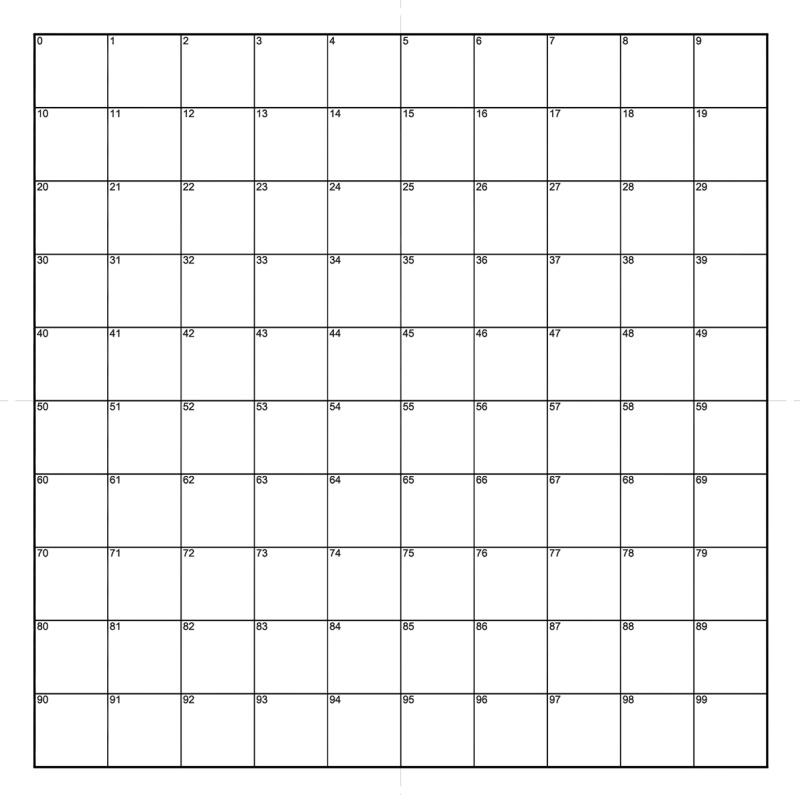 Every round, I will give you a starting number. Then, I will give you directions. Your job is to
private message
me where you end up if you follow the directions from the starting point. However, there is a catch. The directions are in code! They will be in the form of emoticons. Because everyone loves emoticons! The key will be shown below.
At most, there will be 15 rounds. The first person to message me the correct answer will earn a point. The first person to get 3 points for their respective goal will win. I will not announce when a power has been won. If everyone goes for either HOH or veto, we will continue until all 15 rounds are up. If both powers are won before the 15 rounds are up, then the challenge will end. If one person gets the first HOH point and another person gets the first veto point in a round, they will both get a point. You will only be competing against the players who are after the same power. This challenge could be over in as soon as three rounds.
Key

= Up

= Down

= Left

= Right

= Up, then Left

= Up, then Right

= Down, then Left

= Down, then Right
Rules
- First thing's first, post in your diary room whether you are going for Andalasia or Earth. Gaston may only do Earth.
- Every round, you will get a starting number and a set of emoticons, which are coded directions
- Use the key for the directions
- Private message Neal Cassidy the number you end up on following the directions from the starting number
- The first person to send in correctly for HOH in a round will get a point
- The first person to send in correctly for veto in a round will get a point
- First to reach 3 points for HOH will win
- First to reach 3 points for POV will win
- I will not notify you if you win
- If we don't have a winner by the end of 15 rounds, the winner will be the person with the most points
- If there is a tie, we will have tie breakers
- If no one competes for a power, the winner will be determined randomly
- Round 1 will start at 8:35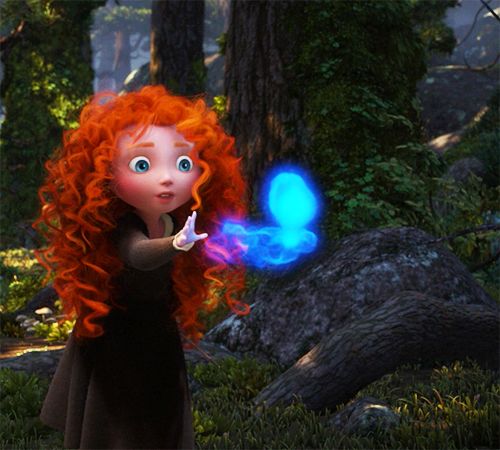 Elsa:
"What?"
Neal Cassidy:
"PM me the right number."
Elsa:
"12"
Neal Cassidy:
"No"
Elsa:
"I get it now."
After a short time
Winner
Very impressive job. This challenge had the potential to go on much longer. Here's your new HOH.
Spoiler:
Congrats! You are the new Head of Household!
I will go make you a thread in the appropriate section. Please post your nominations tonight as soon as you can.
Gaston:
"Wow. Congrats Dodger."
Queen Narissa:
"Congrats Dodger"
Olaf:
"Congratulations dodger!!"
Dodger:
"Thank you everyone."
Dodger goes for a walk in the backyard to get his juices flowing. Gaston was already out there working on his muscles.
Gaston:
"Ha! Me too! Congrats man! Did we just alternate wins? Ha!"
Dodger:
"Yeah I think we just alternated wins. And we probably alternated POV too."
Gaston:
"I'm just hoping that last one was quick enough."
Dodger:
"Alright. Nominations. This is going to suck no matter what. Thoughts?"
Gaston:
"We are in sync, as I did not open my phone until the second round!
Thoughts:
There's
Queen
Olaf
Elsa
Mulan
Mulan didn't show up, so to me, that's an easy target.
Olaf? How much do you trust him? Do you think he'll help you when you need him?
Elsa? Same for her? What does she offer you? Does she give you any information? If she doesn't that means she doesn't trust you.
Queen? - Does she benefit your game by staying? Has she made a strike against you?
And I probably won veto (hopefully) so with that, I can take off whoever you want if you change your mind..."
Dodger:
"Mulan is the only one who has made a strike against me. I hate to do it because I do like her and she's becoming a yo-yo.
Queen I trust in some weird way. But I did nominate her.
I trust Elsa I just think she's torn with Mulan.
Olaf. I think he's desperate. And I hate to do this.
I'm thinking nominate Queen and Mulan. If you win the POV then take Queen off. It will be between Elsa and Olaf and Olaf can't hold that against me too much.
Would you be alright with that?"
Gaston:
"Yup. They all gotta go sometime. It sucks. Trust me, the last round was incredibly hard for me to do, but she had to go. She was coming after you hardcore and that's not good for the both of us.
If you want me to use veto I am fine with that. Narissa also went for veto.. So there is a possibility that she won... just throwing that out there. Either way the plan will remain the same. The veto gets used."
Quote :

Queen Narissa's Diary Room



WTH is going on.



Quote :

Dodger wrote:
OK. You're going to hate me for this but I've thought it out and checked my facts.

The POV winner was probably Gaston or you if you played for it. I already asked Gaston and he said he'd use it to save you. Olaf played for HOH. I nominated you last round so that's expected this time. If I nominate Olaf when you're available he'll be upset. But if I nominate him when he and Elsa are the only 2 possibilities he'll understand I think.

I'm nominating you but I already have it planned that you won't stay on the block.




Then I get this





Quote :

Gaston wrote:
This is super risky, and I may be starting a war with this guy, but I want to take you off the block. I don't want you getting evicted or anything like that. This game is super weird and you need someone to trust. I think I can trust you.
Dodger was ready to nominate.
Dodger - Head of Household
Please post your 2 nominees on this thread by tonight as early as you can.
Dodger:
"Nice gif.  I got street savoir faire! I also have hotdogs.
Here goes
Spoiler:
Here is your key
Spoiler:
Here is your key
Spoiler:
Here is your key
Which means I have nominated
Spoiler:
Spoiler:
"
The players look at everyone in shock. Neal comes in right away to announce the veto winner.
Quote :

Gaston's Diary Room



Dodger asked me if I were to win POV would I use it on Narissa. Of course I'd use veto to take Narissa down! In fact, that's been my plan since he won... It would strengthen our bond and she'd think I'm with her 100%... duh of course! LMFAO
Winner
It is now time to crown our Power of Veto winner.
The winner is
Spoiler:
Please post your decision at your earliest convenience.
Queen Narissa:
"OMG cover that up.
Dodger I still have some apples for you, they are very yummy"
Olaf:
"Congratulations Gaston!!"
Dodger:
"You can force feed me all the apples you have when this is all done.

"
Gaston:
"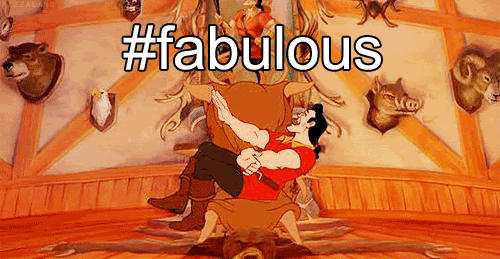 "
Elsa:
"Lol Gaston. Thanks Dodger."
Gaston and Dodger go off to the kitchen quickly.
Gaston:
"Okay, so I won. Crazy. Are these guys throwing comps orrrr?"
Dodger:
"Throwing competitions this late in the game without a 3-4 person alliance from the beginning backing you... That's crazy.
Try to give it a little time so it sounds like I'm asking you to not use it."
Gaston:
"You want it to seem like you don't want me to use it? Just want to clarify."
Dodger:
"Actually screw it. Post whenever you want. We can get this over with early for once."
Things were moving along quite rapidly tonight. Gaston already made up his mind about the veto.
Gaston:
"Hi.
This is the veto ceremony.
I have decided
Spoiler:
"
Queen Narissa:
"

 Thank you so Gaston, no apples for you"
Dodger:
"I get all the apples!
This is hard.  To replace Queen Narissa I nominate
Spoiler:
"
Quote :

Dodger's Diary Room



I fell into a great ally. I need to make sure I don't screw this up for him. Next challenge, I'm making sure to read all the rules (it's no secret I notoriously suck with question-based, trivia-based, and first to answer challenges, though... I think maybe I see something that requires me to answer a question, or anything remotely similar, and I panic... heh). Can we do another writing challenge or something? Maybe a game of poker? <3
Quote :

Olaf's Diary Room



Darn nominated again. It would have been nice if dodger had the audacity to tell me that I was going on the block. Apparently he isn't brave enough to do so. This tells me that dodger and Elsa are a pair. I also believe Queen and gaston are a two. I hope Mulan isn't with them or I am out. Knowing my luck they are a group of three and I will be out. Just will have to wait and see I have asked everyone to stay. So I know I've tried.
The nominations are set in stone
Mulan & Olaf
, you are both nominated for eviction tonight. Your peers now have until 8:00 p.m. EST on Thursday June 9th to vote for one of you to be evicted in their Diary Room.
Good Luck!
Remember that failure to vote means you won't be able to be Head of Household.
Quote :

Gaston's Diary Room



Now, I plan on keeping Olaf here and getting rid of Mulan if I have the votes... Olaf will be my #2.
Mulan:
"Lol this is disgraceful."
Olaf:
"

I would like to stay in this game I hope you keep me.
"
Dodger and Gaston go up to the HOH room and don't even give a poop on who sees anymore.
Dodger:
"lol! I feel like Olaf is onto me.
It's up to you if you'd rather have Olaf or Narissa on the block. Olaf was our babysitting task though. And I think you have a better relationship with Narissa. So it would work out."
Gaston:
"Olaf is freaky, man. He should go. TBH, I wish we got rid of him pre jury. He's a wildcard."
Dodger:
"What did he do?"
Gaston:
"I don't know. I just have mixed feelings about him. He's helpful for now, but sooner or later he will be a nuisance. Mulan can go too though. I don't really care."
Dodger:
"After this round no one else is really helpful and it's nominating them or we'll be nominated by them. No way around it. There will be us and 3 other people. Elsa won't want to evict Mulan. So it will be you and Narissa if you evict her. Mulan is more threatening than Olaf though.
I'm leaving that one up to you guys though."
Gaston:
"Yeah, I'm thinking about it in pairs:
Elsa/Mulan
Olaf
Queen
You/Me
We break up the next pair... as simple as that."
Dodger:
"Yeah. Sounds reasonable to me."
Mulan smells what the rock is cooking and she pulls Queen N in the pantry.
Mulan:
"Why are you not even speaking to me? What the hell is going on? I had your back..."
Queen Narissa:
"Sorry I was yesterday, not ignoring you. I have no idea why gaston kept me unless it was their plan all along"
Mulan:
"Okay, I don't know what is going on. Apparently Lady told them all about our girls alliance"
Queen Narissa:
"I have no idea whats going on, no one will tell who told about the girls allaince. Im sure you will be going tonight and I will be next because I cant be here for the comp tonight"
Mulan:
"God, how did we not see this coming! It is so sad that someone like Olaf who has literally done nothing will stay over us two."
Queen Narissa:
"I know, people probaly figure he will be easy to beat in the finals. I guess it was that one comp we lost, its been down hill since, the girls morale is low"
Mulan:
"And I really thought we stood a chance of winning. They're super slimy at this rate, that fake "I was gonna put Dodger and backdoor him" plan from Gaston was so transparent that I thought I was Ariel in the sea again.
Literally, I hope there is some kind of twist where someone can come back and cause some chaos because they are all super tacky."
Queen Narissa:
"I hope so to. Im keeping you but I dont think it will help. Maybe we can talk elsa into going against them then us 3 can make it."
Mulan:
"Gaston is saying that he voting to keep me and that he wants Olaf out? This is so weird. I am going to go all in for the HOH if I stay we need to get some power back."
Queen Narissa:
"Well Elsa wont answer me so if she will talk to you and you explain that she cant beat Gaston and Dodger in the finals because of their wins maybe it will work"
Mulan:
"poop on this Elsa Gretel, she is a super HOLD THE DOOR. Right now Narissa it's only me and you I feel. Wow that block on swearing made me look like a mad person. "
Queen Narissa:
"Maybe you can work on Gaston. I will vote Olaf but I will probaly be the only one."
Queen N decides to try again with Elsa.
Queen Narissa:
"Hey congrats on being safe. Any idea on the vote"
Elsa:
"No. Ahh! I like you both."
Queen Narissa:
"LOL im not even on the block its Olaf and Mulan"
Elsa:
"Lol I missed veto. What did you do?"
Queen Narissa:
"

"
Elsa excuses herself to go get herself a snow cone. On her way, she bumps into Mulan.
Mulan:
"Would you vote to keep me? I really don't want to leave."
Elsa:
"I want to. I think I will keep you though."
Mulan:
"Lady said that me, Poc and her had a room? That isn't true. I do however have a room with Narissa/Poc/Lady/Me but that was from a few rounds ago. If you want to know what happened here is the story:
They formed an alliance together and this was before you used the veto on me. When you used the veto on me I insisted that we drop that room and set up a room with you instead. Thats when Neals Angels was created. I am 100% close with Pocahontas but I am equally close with you followed by Gaston I guess? So I was kind of put in an awkward situation which is why a few rounds ago I mentioned Gaston and Dodger to you because I wanted to do something."
Elsa:
"Oh ok. I get it. I guess people were worried about that. But also Boo. You had a room with her and Pocahontas too right? The Spice girls.
I heard that you or Pocahontas said I told people about our alliance?"
Mulan:
"Sorry but I haven't really been active the last couple of days so haven't really spoken to anyone. It wasn't me who said you had told people about the girls alliance, however I did have my presumptions.
Yes there was a room with boo and Pocohantas but I guess that is kind of irrelevant now seeing that boo and Pocohantas are out.
I guess all I can really say is who do you think can further your time in this game?  I personally think I can help you way more and I have your back regardless of what others have said."
Elsa:
"I know I'm keeping you."
Dodger asks Elsa for a moment of her time.
Dodger:
"Please save Olaf and vote to evict Mulan. I know that's a lot to ask and I understand if you don't. But please at least consider it."
Elsa:
"I am thinking. Ugh why did Gaston do that!"
Dodger:
"People did a lot of unexpected things this round.
It's alright."
Quote :

Gaston's Diary Room



Changed my mind... Maybe I'll keep Mulan.
Would Mulan meet her end soon after her good friend Pocahontas or would poor innocent Olaf get the boot? The players were ready to vote.
Eviction Ceremony #9

HOH - Dodger
Nominees - Mulan and Queen Narissa
POV - Gaston (Used on Queen Narissa)
Nominees - Mulan and Olaf
For one of you, the enchantment ends here.
By a vote of
Spoiler:
We say goodbye to the lovely
Spoiler:
Thank you so much for joining. I'm devastated. I love all players in this game but you had a special place in my heart.
Challenge up in 25 minutes
Olaf:
"Some people are worth melting for. Good luck all!"
Queen Narissa:
"Bye Olaf"
Mulan managed to stay safe which sent our sweet happy snowman packing. Would Dodger and Gaston continue this challenge streak? Find out next time on NatKat's Big Brother Season 3 - Enchanted.