NatKat's Big Brother Season 3
Enchanted
Episode #11 - I Literally Hate you so Much
Once upon a time, in a house far far away from civilization, 14 strangers were locked up and propelled into a fantasy world like no other. While trying to survive the elements of this house and the game played within its walls, the 14 players have also lost all memory of who they really are and now think they are fairytale characters.
Tonight on NatKat's Big Brother Season 3 - Enchanted, things were getting quiet as most people were getting bored of each other's presence. Would there still be enough energy for the home stretch?
https://www.youtube.com/watch?v=snR56Mm0Mp4
We start off tonight with the 10th Head of Household challenge.
Andalasia/Earth Challenge #10 - MU
Announcement time!!!!! The 4 people who make it through this round will have officially survived the twist. This is the last round where you need to pick if you're playing Andalasia or Earth
Time to get your pen and paper out and go back to school and Scully and Mike.
Tonight you will have the next hour to play Scattegories, a classic board game used often for these games.
If you are not familiar, basically I give you a letter and categories and you must find an answer for each category and it has to start with the designated letter. There's a twist obviously.
You will have a primary letter and a secondary letter
Primary Letter is : M (It means your answer must start with M)
Secondary Letter is : U (It means that you get points for every U in your answer)
Rules
- Submit in your Diary Room
- You can only submit once
- If more than one person answers the same answer, neither will count
- Spelling counts
- If it's a name, it can be first or last name that starts with M
- If your answer has more than 1 word, they must all start with M (except for names)
- Most points will win
- You have one hour
- In the event of a tie it will go to the person who submitted fastest
Point Breakdown
- You will get 2 points for each word that starts with M
- You will get .5 for each U's
- You will get a bonus 5 points if your answer contains 4 U's or more in the same word
Categories
* Please note I will check your answers so be honest and give me legit answers*
- Disney Movie
- Disney Hero
- Disney Villain
- Movie Title (not Disney)
- Name of a singer male
- Name of an actress
- Name of a flower
- Name of alcoholic drink
- Name of a Canadian City
- Name of a Sports Team
- Name of an IMDb user (their user name, doesn't have to be Games Board)
Please ask if you have questions. I will be watching the hockey game but I'll check as often as I can.
Elsa:
"Disney as in any? Aka Marvel etc."
Emma Swan:
"But if you can prove me a Marvel movie is made by Disney, that's fine."
Queen Narissa:
"

 I have got to stop skimming these rules"
Gaston:
"

I give up"
It was time to announce the winner.
Dodger:
"If you only screwed up on 1 you might have a shot. Sounds like Queen and Elsa screwed up a fair amount. And Mulan didn't play again."
Gaston:
"I don't understand her at all. Makes her an easy target..."
Dodger:
"I don't understand why she'd fight to be in the game but just stop showing up to save herself."
Gaston:
"It's stupid. I have a feeling they're throwing though. All of them.."
Winner is
With a score of 31.5 (BTW everyone messed up a rule, but the outcome wouldn't change either way)
You new Head of Househole is
Spoiler:
Congratulations, I will make your area in a little bit. No rush since we have the weekend. Next challenge is Sunday.
Dodger:
"Congrats Gaston!"
Queen Narissa:
"Congrats Gaston"
Elsa:
"Aww ok."
Gaston and Dodger go dance away the big win.
Dodger:
"YES! Congrats!"
Gaston:
"LOL this should be fun."
Dodger:
"Any ideas? Mulan didn't play so she couldn't have won. Narissa and Elsa may have won or I may have won."
Gaston:
"Hmmm Idk. Probably Mulan/Elsa... She's a shitty partner and Mulan is a mess."
Dodger:
"The one concern is that Narissa won the POV and saves either of them then I'd be nominated. If you nominated Narissa and Elsa then either they'd save themselves if they won, or I could either leave them on the block or save on if I won. Mulan can't save anyone so it eliminates the chance of me needing to me a replacement."
Gaston:
"Before we talk about noms, we need to talk end game.
Elsa
Narissa
Mulan
You
Me
We're almost there."
Dodger:
"Seriously. I'm amazed the 'brute-force' strategy has been working.
Between us it should be reasonably easy to get through the next/final challenges. I'm still curious wtf is up with the jury though."
Gaston:
"Or if another person comes back. I don't even want to think about that."
Dodger:
"Yeah. I'm still nervous about them not mentioning jury yet.
Or did you mean who should be the target? Narissa and Elsa are both decent at challenges. Mulan won one challenge but Narissa told me someone gave Mulan the answers to it. So if it's a matter of who we're most likely to beat in the final HOH, those are my thoughts."
Gaston:
"The weird thing is, they don't even ask if they're safe? It's weird. They just come and go as they please, offering noting in return. This is a very odd game. The dynamics are just so strange, man.
And next time, we can play for both HOH and POV. I just noticed it said that in the challenge."
Dodger:
"If the "you/me" is asking for confirmation - yes. I hate when people offer final 2 deals right off the bat because they never keep them. I just hope it's understood that you're the person I'd pick for the final 2 and I trust you'd pick me, and have for a while now. Yeah. POV will be the most important next round. If one of us wins it then we're both safe. HOH can be tricky though, because if someone nominated wins then there's only one option to replace them. So POV is the most important challenge."
Gaston:
"There's no doubt in my mind, Dodger. Same for me.
I think we're going to have to beast our way to the end. They can't win, or they'll get rid of us. No question. We're in the same boat, because of our comp wins. No one will want to sit next to us so, this will be challenging."
Dodger:
"Pretty much. That's been my plan since I heard I was a target. No one would choose either of us - and if either of us is on the block next time and the other isn't the one voting then whichever is on the block is being evicted.
We set our own trap but honestly I love playing this way better than keeping my head down. Way more fun."
Gaston:
"Normally I'm a target, so I typically try to lay low and avoid situations like this, but at least they can't say we weren't active. Lol
Since Emma said I have time, I will think about these noms a bit more. I just find it interesting that no one has said anything at all to me. Awful strategy."
Dodger:
"The only other person I've seen on is Narissa. Again though, if they're together somehow, if the person you leave off the block won POV and isn't me then I'd be going on the block because both they and they person they save will be immune. It's certain Mulan didn't win POV so she couldn't save anyone else. So at worst only 1 of them would be immune, not 2. If I won POV then I can use it or not use it however you want."
Gaston:
"Yeah no, that makes perfect sense. Don't worry."
After a few hours of eating, burping, chest pumping and laying around, Gaston was ready to nominate.
Gaston - Head of Household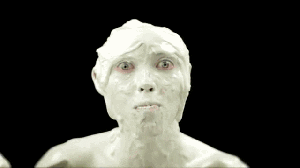 Please post your 2 nominees on this thread by tonight as early as you can.
Gaston:
"I deserve a better gif than that. wtf brah?"
Emma Swan:
"<3 Olaf melted on your face"
Gaston:
"I literally hate you so much, but I probably deserve that for all the BACK AT IT AGAIN I've given you in this game."
Emma Swan:
"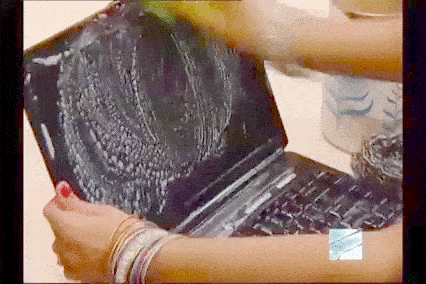 "
Gaston:
"LOL. Where is that from? That's funny."
Neal Cassidy:
"LMAO <3"
Gaston:
"Oh brother, this is my least favorite part of the game. These noms are really difficult for me, but I have decided to nominate.
Spoiler:
Good luck to both of you ladies."
Gaston looks at Dodger and mutters
Gaston:
"Gonna go hide now... LOL
I'd prefer if Elsa goes btw."
Emma was already there so she announced the veto winner right away.
Winner
Sorry I'm in bed and mobile, so no pictures.
Spoiler:
Congratulations. Please post on here what you wish to do with it
Dodger:
"I get the feeling no one else played for POV? My score is horrible. lol"
Queen Narissa:
"Congrats Dodger."
Dodger decided to take the night to ponder his next move.
Mulan:
"If veto isn't used (it will probably be used because I am not on the block) do we think Gaston would keep you ina tie? x"
Queen Narissa:
"Idk, I might be able to convince him, I was schocked when he pulled me off the block"
Dodger and Gaston talk about the veto before bed.
Dodger:
"One more question before you hide until Sunday. Do you want me to use the POV or not? And if so, for which one? Let me rephrase that. Do you want me to save Queen Narissa or not? lol!"
Gaston:
"You could use pov and gain favor with Narissa. That'd be good for you."
Dodger:
"I'm not concerned about that. Which would you rather have nominated, Narissa or Mulan? Does it make a difference?"
Gaston:
"I don't care to be honest. I would prefer Elsa or Mulan to go though. They're pretty tight. Who do you trust more? I just want to see if I'm going nuts"
Dodger:
"I thought I trusted Elsa more. But last round she voted to evict Olaf, who she was also working with, and knew I was working with, and knew Mulan had targeted me for a while but wouldn't vote her.
I can't blame Elsa for that for obvious reasons. But for how it affects me it said a lot. I thin Queen is more in the middle and not necessarily that close with Mulan. But I could be very wrong."
Gaston:
"We're on the same page then. That last vote was very telling. Not only with her lack of communication, but her blatant disregard for the alliance I thought you guys had. Tsk tsk"
Dodger goes to the kitchen to grab a drink of water. Mulan is in there eating pickles.
Mulan:
"Lol please don't use Veto I cannot stand being on the block again. I will let you control my vote? x"
Dodger:
"lol The vote doesn't matter too much. Even if we vote differently then Gaston has the tie-breaker. I'm a wuss and hate this but I'll post soon."
Dodger was now gathering everyone to announce his veto decision.
Dodger:
"I choose not the use the power of veto.

Good luck!"
There was some shade eyes going on right about now.
Queen Narissa:
"I hope you will vote to keep me."
Mulan:
"I am trying to get info from Gaston and Dodger see if I can flip them and save you!"
Queen Narissa:
"If you vote to keep me i think i may be ok"
Mulan:
"Fingers crossed!"
Queen Narissa:
"Thank you"
Mulan:
"I didn't get anything from the others lol. Gaston just said that he thought I would vote to keep Elsa."
Quote :

Queen Narissa's Diary Room



I think I may be safe, Dodger says he is keeping me and Gaston says he will keep me if it goes to a tie. Fingers crossed
The houseguest were gathered to cast their votes.
Eviction Ceremony #10

HOH - Gaston
Nominees - Elsa and Queen Narissa
POV - Dodger (Not used)
Nominees - Elsa and Queen Narissa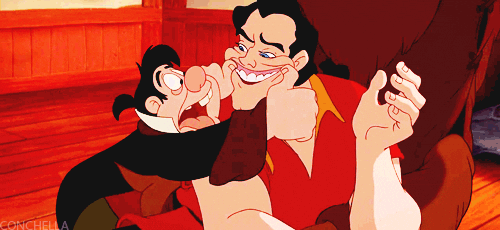 For one of you, the enchantment ends here.
By a vote of
Spoiler:
We say goodbye to the lovely
Spoiler:
Thank you so much for joining. You played a super fantastic game and probably why you're leaving, which is a compliment. Luv ya xoxo
Challenge Monday and it will be you first interactive challenge
Queen Narissa:
"Thank you for keeping me"
Elsa:
"Bye Elsa.  You will be missed.

Congrats Narissa!"
Elsa:
"Thanks. Dodger I wasn't happy being ignored so that may go against you. Everyone though good luck."
Queen Narissa:
"Bye Elsa"
Would anyone stop Gaston and Dodger in their tracks? Will both power houses come head to head? Find out next time on NatKat's Big Brother Season 3 - Enchanted.