NatKat's Big Brother Season 3
Enchanted
Episode #7 - ~Dig Deep~
Once upon a time, in a house far far away from civilization, 14 strangers were locked up and propelled into a fantasy world like no other. While trying to survive the elements of this house and the game played within its walls, the 14 players have also lost all memory of who they really are and now think they are fairytale characters.
Tonight on NatKat's Big Brother Season 3 - Enchanted, the lines keep blurring as everyone starts talking to everyone. Who would fall in combat? Why does Emma take a sabbatical after tonight due to stress?
https://www.youtube.com/watch?v=snR56Mm0Mp4
We start off tonight with the 6th Head of Household challenge.
Quote :

Queen Narissa's Diary Room



Who the Hell are the Spice Girls ( other than the group).

Beginning to think P and Mulan had a group with Boo.

Elsa is working with Dodger

Mulan is working with Gaston

What to do What to do
Andalasia/Earth Challenge #6 - Falling Skies
Under attack!!!
Chicken Little was so sure the sky was falling, but it was actually an alien invasion.
Help Chicken and his friends battle the UFO's and keep the world a safe place.
For this challenge, I will post a collage of different monsters from various movies. I will not ask you to name the monsters, I will just ask you to name the movie it's from. I want the correct movie title, use IMDb because that will be my source for the movie title.
Do not forget to tell me what you're playing for.
I will post the picture collage in 10 minutes and you will have 20 minutes to submit
Rules
- I want the full and proper movie title
- Spelling counts
- You submit in your Diary Room
- You can only submit once
- You have 20 minutes
Picture CollageThe random white blotches is to try and avoid tools being used to identify the pictures.
https://imgur.com/hcbHBaG
Emma Swan:
"Of course you all suck and can't just copy titles from IMDb <3"
Dodger:
"You love us <3"
Elsa:
"They have other spellings too."
Pocahontas:
"I double-checked IMDB. Some have a few spellings.

"
Olaf:
"I am going to have nightmares after this

"
Gaston:
"Seeing all the ugliness made me appreciate my good looks and undeniable charm. Gross."
Pocahontas:
"

"
Emma Swan:
"I will check IMDb again then because when I go on it, it's clearly in big black letters The 5th Wave and not The Fifth Wave, but I'll ~dig deep~ because yes, I do love you guys. Be back in a few minutes with HOH."
Gaston:
"LOL"
Pocahontas:
"Hmm I see where Emma's coming from though with the title being at the top of IMDB like that. Tough call.

"
Woody:
"Good luck everyone!!!"
Winner
First, lets see what the answers were
- Pitch Black
- The Faculty
- 10 Cloverfield Lane (I did not accept just Cloverfield because they are different movies)
- The 5th Wave (I did accept The Fifth Wave because it's under "Also Known as" on IMDb)
- The Fifth Element
- The Fly
Your new HOH had a perfect score and a time of 8:47:29
Spoiler:
Congratulations, it's time to nominate now. I will go make your thread. Post nominations before the night ends.
Queen Narissa:
"Congrats Dodger"
Olaf:
"Congratulations Dodger!!"
Lady Tremaine:
"Congrats Dodger!!"
Pocahontas:
"Congrats!"
Neal Cassidy:
"Stop giving us hosts a hard time, ya goofs lol. Congrats Dodger!"
Gaston:
"Congrats!"
Elsa:
"Good job Dodger."
Dodger:
"Wow. Thank you everyone."
Woody:
"Great job dodger!!!!"
Emma Swan:
"Hold up, I don't think it will change the outcome but apparently it's Cloverfield and not 10 Cloverfield Lane. On google it said the latter though, sorry if I got it wrong. Let me just make sure Dodger is still HOH."
Mulan:
"They are two different movies, 10 Cloverfield Lane is the sequel..."
Emma Swan:
"This is embarrassing and I feel like I've been a bigger mess hosting this game and I'm truly sorry. I hate to blame real life and the fact that I'm working over time lately and making mistakes from being tired, but it's still no excuse.
At first (Neal can vouch because I posted answers in our area. I had Cloverfield. I noticed many were submitting 10 Cloverfield Lane so I googled it again and found something that said "10 Cloverfield Lane Scene" so I figured ok then it must be 10 Cloverfield. Now that I click on the page for that, it goes to a youtube link that has nothing to do with the picture. I should have spent more time researching at that point.
I really really really hate doing this and I hope I can be forgiven since the mistake was caught pretty much right away.
The Head of Household is actually not Dodger because of the Cloverfield answer.
Your new Head of Household is
Spoiler:
Again, can't stress how sorry I am.
Elsa:
"Not your fault. Easy mistake."
Olaf:
"Congratulations Mulan!!"
Pocahontas:
"Oh wow. Congrats Mulan!
Sorry Emma. Real life can be stressful sometimes.

"
Gaston:
"Not your fault, Emma. Congrats, Mulan!"
Lady Tremaine:
"Oh what an eventful night. Sorry pooch, and good job Princess Mulan!"
Dodger:
"Congrats Mulan!"
Woody:
"Great job mulan!!!!!"
Queen Narissa:
"Congrats Mulan"
Gaston:
"Congrats, Mulan!"
Mulan and Pocahontas have a celebration in the pantry.
Pocahontas:
"OMG GIRL! Slayyyy. You got it!!!

"
Mulan:
"<3333333
I am thinking Dodger and Olaf"
Pocahontas:
"Sounds good to me. Can we get rid of Dodger please? lol If he didn't win veto... Because he's definitely a force to be reckoned with.
I don't see how he got veto if he did Cloverfield wrong, so yay."
Mulan:
"Yep I need him out"
Pocahontas:
"So Dodger/Olaf/you can't vote
Gaston
Woody
Me
Lady
Queen
Elsa
should be enough for Dodger to be sent packing..."
Mulan:
"I don't see Elsa voting Dodger, we have been speaking (dodger) and he has mentioned Elsa numerous occasions.
If Veto is used, I am putting up Woody cause I speak to Gaston way more."
Pocahontas:
"I agree with this. I like Gaston actually. And Woody/Dodger would be my opinion on the nominees because Olaf will vote whatever... Lol But I totally understand your reasoning. I'd worry more about Elsa not voting Dodger.
Gaston and I talk too and hopefully he'd be on board with voting Dodger as well."
Mulan:
"Yes, I actually should of put Woody up but I didn't want to cause to much chaos. Let's not forget I actually talk to Woody."
Pocahontas:
"Yeah I do too. That would be a really hard think to nominate.

You did well!
Elsa today was wondering who gave Boo the one vote and she assumed basically that it was me. But I didn't vote Boo to stay and I told her that. Then Elsa was asking who I thought did and suggested Gaston or Woody. But that was difficult because I have no idea...

"
Pocahontas goes to spoon with Gaston in his bed while they wait for the nominations.
Gaston:
"What a change of events! Good!"
Pocahontas:
"Oh my gosh that's a big change!"
Gaston:
"Yeah, Mulan is super nice!"
Pocahontas:
"I feel like I'm probably safe with her vs. Dodger being HOH. He's scaring me this game because he doesn't talk much but wins a lot. lol"
Gaston:
"He never talks. I ask him about the vote sometimes, and sometimes just random questions and he's usually pretty quiet. Maybe he just doesn't know what to say? IDK.
I wonder who she'll put up."
Mulan was now ready to let everyone know who she chose to nominate.
Mulan - Head of Household
Please post your 2 nominees on this thread tonight as early as you can.
Elsa:
"So Mulan lol."
Gaston:
"That gif lol"
Mulan:
"Okay everyone, firstly I want to thank you for all the kind messages and secondly I want you to know that this is not an easy choice because I like you all and you are all deserving to be here. So here it goes:
My first key goes to:
Spoiler:
My second key goes to:
Spoiler:
Third key:
Spoiler:
Fourth Key:
Spoiler:
Fifth Key:
Spoiler:
Sixth Key:
Spoiler:
Which means my nominations are:
Spoiler:
Spoiler:
Spoiler:
I hope you guys understand and good luck to both of you <3"
Olaf mumbles a few swear words while Dodger tries to pretend he's understanding.
Lady Tremaine:
"Thank you for the key. And good luck nominees."
Gaston:
"Thank you for the key, Mulan!
Good luck to both nominees."
Woody:
"Thanks for the key"
Pocahontas:
"Thanks Mulan.

"
Elsa:
"Thanks Mulan."
Mulan gathers her secret Villains (LadyT & Queen N) and Warriors (Mulan & Pocahontas) alliance together.
Mulan:
"Elsa was seriously pushing for me to not put Dodger up, so I am now more than 100% sure she will not vote him out.
I am nervous now... I really think we need to get Dodger out. I don't know how you guys feel about that but I do believe he will make this game difficult for us four."
Lady Tremaine:
"If she won veto, she will use it on him then. Who would you nominate in that case?"
Mulan:
"Probably Woody"
Pocahontas:
"I wonder if Elsa will vote him out. She was fishing today to figure out who voted to keep Boo. She suggested Gaston then Woody. It was odd and then asked me a bit ago what I'm thinking. I guess about noms? Idk"
Meanwhile, Dodger not liking the feel of the block on his touchie looks for comfort.
Dodger:
"Please vote to keep me! You know I have your back and I'd really appreciate it."
Woody:
"You have my vote to stay"
Dodger:
"Thank you so much Woody! You're amazing. I hope you know if you ever need help with anything you can ask."
Woody:
"Mulan says she wants olaf to leave that's a great sign."
Dodger:
"Yes that is. Thank you for letting me know. I'm optimistic but still worried until I'm safe."
Woody:
"I know a couple of people wanted to vote olaf out last time but the votes weren't there I am going to do everything I can to make sure you stay."
Dodger:
"Thank you so much Woody. I really can't thank you enough."
Winner
Taking in consideration that the answer is Cloverfield and not 10 Cloverfield Lane
With a timestamp of 8:45:23 and 5/6 score, the veto winner is
Spoiler:
I'll stick around in case someone can prove I made another mistake, but I feel quite confident I got the right winner this time.
Neal Cassidy:
"Emma always finds the most flattering pictures lol"
Elsa:
"I found a mistake lol"
Pocahontas:
"lol Congrats Gaston!"
Olaf:
"Congratulations Gaston!!"
Gaston:
"I'm truly shocked"
Dodger:
"Congrats Gaston!"
Queen Narissa:
"Congrats Gaston"
Elsa:
"Good work Gaston."
Dodger and Lady T chill together in the bathroom.
Dodger:
"How the tables turn!

Would you vote to keep me?  More deals are acceptable and we still have the POV deal."
Lady Tremaine:
"Yes my dear I will vote to keep you if nominations stay the same. We will see what Gaston will do with the veto yes"
Dodger:
"I've offered to not nominate him if I'm HOH if he uses it to save me so I hope he does. Thank you Lady. I really can't thank you enough!"
Gaston takes a brief walk around the house to clear his mind.
Pocahontas:
"Congrats on your win! "
Gaston:
"Thank you!!"
Pocahontas:
"What are you going to do?"
Gaston:
"I wasn't going to use it, but then Dodger messaged me. He is dropping some really great points. For someone who never talks, he sure knows a lot and seems really genuine."
Pocahontas:
"Oh Gaston... Idk.

What if he's not telling the truth?"
Gaston:
"Thanks everyone. I'm sorry, but after much consideration...
Spoiler:
"
Dodger:
"Thank you Gaston!  Thank you so much!"
Not quite happy with this outcome, Mulan decides to go to her room and meditate a little before bed. She would worry about this tomorrow.
Woody:
"The veto was used on you."
Dodger:
"Yes!
Thank you for being there for me during this. Everything I said still stands of course. Thank you again!"
The next day.
Mulan:
"I am putting you up as a replacement because I don't think you have my back as I have heard things from people in the game that would insinuate you want me out. I don't want to leave though, I would prefer to talk to you about it cause I don't know if I believe them on what is said.
Let me know when you are online so that we can talk, I don't want our alliance to breakdown over this and I especially don't want you to distrust me."
Woody:
"I have your back if people are saying I want you out they are lying to you. Are you willing to keep me If it comes to a tie? I still have your back I have talked to you more then anybody I  really hope you believe me when I say I was not targeting you."
Mulan:
"We need to talk properly over the weekend cause I'm confused. You're not going home. Everyone is voting out Olaf I think?"
Woody:
"anybody who said I would put you up is a liar"
Quote :

Olaf's Diary Room



Nominated again so fun. I don't know who I am going against yet which makes campaigning really difficult. The reason for being nominated had something to do with me not participating which was true earlier but I have been participating a lot more. It's funny the person who called me out on it is one who is here less than I am which is blatantly clear since we have no new nominee and it's been over eight hours.
Mulan was now ready to replace the nomination.
Mulan:
"Okay, this is very tough for me because I adore the person I am going to put up. However due to recent information that I have become aware of I am put in a really awkward place.
Spoiler:
I would've liked to of spoken to you before I made this choice but I do not want to hold the game up anymore than I already have. I will speak to you in private on this choice."
Lady Tremaine:
"Good luck nominees once again."
The nominations are set in stone
Woody & Olaf
, you are both nominated for eviction tonight. Your peers now have until 7:30 p.m. EST on Friday June 3rd to vote for one of you to be evicted in their Diary Room.
Good Luck!
Remember that failure to vote means you won't be able to be Head of Household.
Woody:
"I would really like to stay please vote to keep me."
Olaf:
"I would like to stay as well!!"
Olaf looks to Pocahontas for comfort.
Olaf:
"Woody is tough competition."
Pocahontas:
"Pushing for Woody to go. It's what Mulan wants as well. Try not to worry!"
Olaf:
"Thanks I reached out to those I don't think are with him."
Pocahontas:
"Good! Like who?"
Olaf:
"I tried queen and lady I am just guessing here. I figured Woody dodger and gaston are together."
Pocahontas:
"That's what I figure as well. I really hope you stay!"
Olaf:
"Well that's good to hear. I hope it works. Thanks hun!"
Pocahontas:
"No problem Olaf! I like having you around."
Villains and Warriors have a pow wow about the nominations.
Mulan:
"I think Dodger & Elsa are 100% working together. She was pushing for me not to put him up on the block. So beware.
Woody is up, and I would prefer he goes up. I think we can pull Olaf in for a vote whereas Woody is going to be embedded in a Dodger alliance.
Also on that note, last night Gaston sent me his answers (I didn't send him ours) but he had 10 Cloverfield Lane as the answer. I submitted mine and 10mins later told him it was Cloverfield. He still won veto though. Which makes me think he was giving me a false answer so that I wouldn't win HOH."
Lady Tremaine:
"Yes, seems like Dodger is very connected in this game. He has Elsa and Gaston saves him...He is playing a terrific social game most definitely."
Pocahontas:
"Yeah Dodger is very much in people's heads right now which is why I think any ally of his is dangerous.
Voters: Queen, lady, and me vote Woody
And Elsa, Dodger, Gaston probably vote Olaf
Then Mulan breaks the tie and sends Woody packing. Does that sound plausible?"
Lady Tremaine:
"I think that could happen, yes. I do not trust Elsa much if what Mulan says is true."
Pocahontas:
"Yeah Elsa was giving me odd vibes after the Boo eviction. She was kind of fishing for me to out someone for voting Boo out. It felt that way anyway. That's the vibe I got.
I'll gladly vote Woody out. He isn't helping my game at all"
Mulan:
"Thats want and I am fine with you guys telling Elsa that you're voting Woody. Yes Elsa was weird and pressuring me with Dodger. She said that "he just told me wasn't going to put you up!""
Pocahontas:
"Yeah I definitely think that's a problem area. I won't be on until later tonight but it's an extended deadline so I hope that helps us beat Dodger in the challenge!"
*Queen N just nods and smokes*
Dodger and Lady T talk.
Lady Tremaine:
"Ah thank the heavens I am safe! Who are you going to vote for?"
Dodger:
"I'm going to wait to see what other people say and try to go with the majority. You?
But probably Olaf. That seems to be the pattern in this game. Someone is up the first time and they're safe. They're back up next round and gone."
Lady Tremaine:
"Yes I have not voted yet, I am hearing Woody's name though, you are the first to mention Olaf."
Dodger:
"I think a couple people might be telling me Olaf because I saved Woody with the POV so they think I care. If Woody is the majority I'm fine with that. I haven't voted yet and won't until the last minute to see what changes."
Gaston and Pocahontas hide in his bed to make out a little bit.
Gaston:
"He didn't mention you as a list of targets and I made him promise to keep Mulan safe. He told me what happened with the votes week 1. I hope I didn't make a mistake. He just told me all the information I wanted to know. Said who he was going after, and didn't mention you at all, so I figured he was being genuine. I just figured he's good at comps, and someone like Olaf is not going to help us in the long run? Maybe this pup will?? You're making me paranoid. Do you think I just messed up the entire game? I'm freaking out. I gotta go clear my head."
Pocahontas:
"I hope so... I think Olaf could be useful for votes so I kind of want to keep him around just for that. Who's Dodger after?

He said he isn't after me, but I really don't know what to believe with him. What happened with the votes week one? I think Dodger if he keeps sticking around, will go far and win because he's won so many comps. So it'd be nice if he was taken out. That's me personally but I don't want it getting back to him because he'll probably win another HOH"
Gaston:
"No, I won't tell him that, but now I'm regretting this.
With the votes, several people told me they were keeping me.
You
Boo
Olaf
Queen
Lady
Mulan
Elsa
There were only five votes. He knew who voted against me, and it was killing me because I had a feeling, but couldn't place my finger on it. I just knew that you, Boo and Lady were definite. I just wanted to know who was lying to me. It's silly, but it was driving me crazy because I knew there were certain people I couldn't trust. So frustrating.
Then he told me he wants to mellow out because he seems to be rubbing people the wrong way? Said if he ever won veto and I needed it for myself or another person he would use it in my favor.
I didn't ask about you specifically, just a general sense in the game. He told me he will not target Mulan or you (and said those are the only people he promised safety towards)? Not sure why he mentioned you. Should be genuine because he doesn't know we talk this often.
Idk. I'm feeling regretful now. I just hope this works in our favor."
Pocahontas:
"Who voted against you? And I have a feeling Elsa and Dodger are tight. They talk sometimes about each other in a good way. Just some insight I think I picked up on."
Gaston:
"Queen for sure voted against me. Certaintly no hard feelings, but she told me she kept me. It was good information to know you know?
Elsa and dodger? That makes sense for so many reasons. Especially based off a conversation I had yesterday. He didn't mention her to me, at least I don't think. She approached me about the vote and said using veto is always a good idea because sometimes you get information. Do you think that was insincere?"
Pocahontas:
"Well Mulan told me that Elsa was trying to convince her to keep Dodger off the block so...
I'd say she's working in his camp. All signs point that way. And unfortunately so is Woody, so he's getting my vote today. He and Dodger are tight as well."
Gaston:
"I wish I knew this earlier. We need to start fact checking. You, myself and Mulan because now I'm nervous"
Pocahontas:
"Do you get to talk to Mulan much? Maybe we should all chat more indeed."
Gaston:
"I do, but I'm worried she is doubting me now. I don't blame her, but this was an honest mistake."
Pocahontas:
"I would just tell her what happened. As long as you're being honest, your integrity will show through. "
Gaston:
"I spoke to her. She said she was fine with it? We'll have to get him out next time to secure ourselves a chance at winning this game."
Pocahontas:
"Yeah. It'll be so hard if he keeps winning stuff."
Gaston:
"We both have a good shot at winning too. Don't give up."
Lady T and Queen Narissa put on their one piece and go for a swim just the two of them.
Queen Narissa:
"Who do you want to vote. I am getting a little worried about some of the things going on.
Why is Gaston giving Mulan answers?"
Lady Tremaine:
"Wrong answers* haha
Probably Mulan is trying to work with him but Gaston doesn't really trust her. I am more worried about Elsa trying to keep Dodger off the block and Gaston saving him.
Do you trust the group of girls? I trust you but I do not trust Elsa. I think she might be working with the other group. Pocahontas also gives me weird vibes. I think Mulan is just clueless."
Queen Narissa:
"Lol at this point you are the only one not giving me weird vibes. Boos comment has me a little worried, The Spice Girls"
Lady Tremaine:
"Is she probably talking about the rest of the girls? There are 5 girls left. 5 Spice Girls."
Queen Narissa:
"Maybe it just puts shade out there. So Woody asked if I would keep him, I told him I would like to but I wanted to see if he had the votes he says he does. I will vote Woody if that is what everyone wants to do but Me or you has to win HOH, im starting to get worried about some things. If I win Gaston and Dodger is who I will be nominating. I hope the comp is fairly easy"
Woody and Dodger cuddle in bed to talk secretly.
Dodger:
"I'm trying to fish and figure out who people are voting for while doing my best to steer them toward voting to evict Olaf. Hopefully this works. I'm really sorry she put you as my replacement."
Woody:
"I really appreciate it. Have you heard anything?"
Dodger:
"Nothing definitive. I keep suggesting to people that Olaf should leave because that's been the pattern. Someone is nominated a first time and stays but then the second time leaves. So I'm trying to suggest that will be the majority vote. I'll keep you updated."
Woody:
"I am pretty sure lady tremaine will keep me she wanted olaf out last time."
Dodger:
"OK so I already asked Lady Tremaine and haven't heard back yet.
I talked to Queen Narissa earlier and she asked me about the vote. I suggested I thought Olaf would be the majority but I wasn't sure yet. When she responds back I'll directly suggest keeping you and see what she says."
Woody:
"Keep in mind someone is telling lies about me to mulan
I am going to try to get her to keep me if it goes to a tie."
Dodger:
"Someone told her that you and I are working together. I think just because I saved you with the POV. It was probably Scott Calvin upset that I nominated him. The person also told her that you and I were targeting her which obviously complete crap. I don't think either of us even mentioned her.
Just a bit ago I messaged her and told her it was all wrong and tried to play it off that our only real association was the POV and that neither of us ever mentioned targeting her. Check out Boo's comment in the eviction ceremony thread. She mentioned Elsa separately. If that was referencing an alliance it means the Spice Girls are probably 2 to 4 of any 4 of the girls still in the game."
Woody:
"I don't know what that means. Luckily olaf is a boy"
Dodger:
"I took it to mean there's an alliance called "The Spice Girls" in the game. If they're all girls then it has to be a mix of the girls left in this game. Excluding Elsa because Boo mentioned her separately.
On that note none of the girls are responding me which is worrying me. Though Lady Tremaine hasn't signed on yet. If I can get Gaston, Elsa and Lady to vote to evict Olaf then you'll be safe. So those are the people I'm focusing on."
Woody:
"I feel like the girls are more likely to keep me over Gaston."
Dodger:
"Olaf? They might be. Hopefully they are. I just can't figure that out."
Now that dreadful time when we say goodbye to one of the nominees.
Eviction Ceremony #6

HOH - Mulan
Nominees - Dodger and Olaf
POV - Gaston (Used on Dodger)
Nominees - Woody and Olaf
For one of you, the enchantment ends here.
By a vote of
Spoiler:
We say goodbye to the handsome
Spoiler: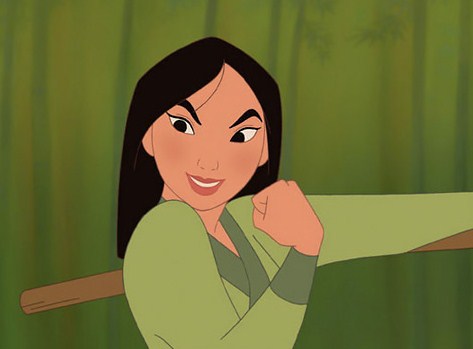 Thank you so much for joining. I thought you were going to make it much further and thought you were a pleasure to have around. Thank you for your efforts <3.
Challenge up in a few minutes
Queen Narissa:
"Bye Woody"
Olaf:
"Bye Woody!
Thank you all again!!"
Gaston:
"Bye Woody!"
Dodger:
"Bye Woody and congrats Olaf!"
Woody:
"Good luck everyone it really sucks when one of your closest allies puts you up ."
Pocahontas:
"Bye Woody.

"
Quote :

Dodger's Diary Room


So, as I'm sure is no surprise to anyone, my original draft of the story was about 1600 words. Writing was easy and quick... editing it was Gretel. I read season 2, and it seemed very few submitted, and of those who did, Modica/Cruella is the only one who actually followed the rules, so may have kind of won by default. Hoping that happens here! heh.

Diaries seem a little superfluous because you guys can probably figure out everything I know/would write here. I mean, Pocahontas targeting me, Mulan trying to fish for information with me while me playing dumb-transparent (actually, that wasn't public... but hopefully she's posted about it). Blah blah blah. My ideal scenario, ridiculous as this sounds (evicting Pocahontas would be ideal to any sane person, right?), is that I win the HOH and Mulan wins the POV. If she wins the POV and saves Pocahontas, she could no longer pull the *bats eyes*/subtle guilt-trip "buy you saved Woody. I'm so sorry, I misread that, but... blah blah blah". And I can imply that in a very nice, sweet way before it happens. So, we'll see.

A note on Woody. I started the game liking him, then became wary of him, then started liking him again. I was probably wrong about my assumption, which is why it's probably good to not assume so much. I'm sure you saw Lady Tremaine's comment about me being the only person to mention Olaf. That's when I kind of had to back down. Gaston is a different matter, totally openly discussed the merits of each. But... yeah. All in all, I'm sad he's gone.
Quote :

Olaf's Diary Room



I made it through that again. Apparently I had everyone's votes which is nice. I know that when I tried to save myself I made sure to say that I was weaker than the other nominee which I think helped. I might as well down play my strengths or maybe I just am the weakest either way it works. Right now I talk the most with Pocahontas. I have also spoken a little more with gaston and dodger.


Marvelous hosts I have a question before I start writing my story are you sharing them with the group when you announce the results? I was going to do something but it would be rather obvious it was me and I don't want that.
After such an intense round, how intense would be the next leg of this race? Find out next time on NatKat's Big Brother Season 3 - Enchanted.